Horse riding
Horses hold a very important place in the Camargue, and this is why we suggest you venture into countryside with them, accompanied by experienced guides. Whether you are a seasoned or amateur rider, our partners offer different options for going out into the countryside to see the Camargue's flora and fauna for yourself.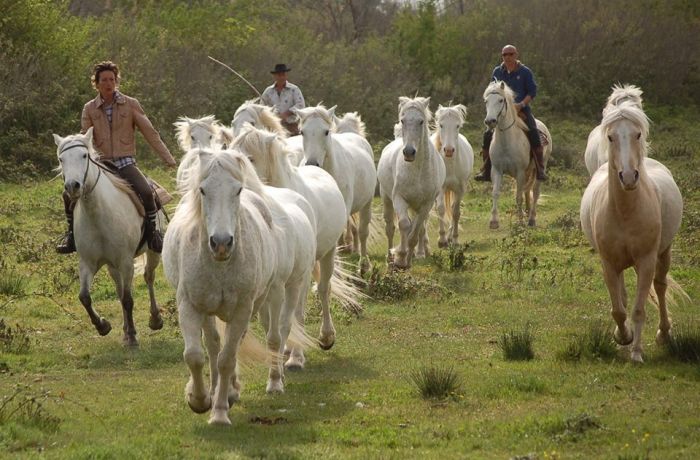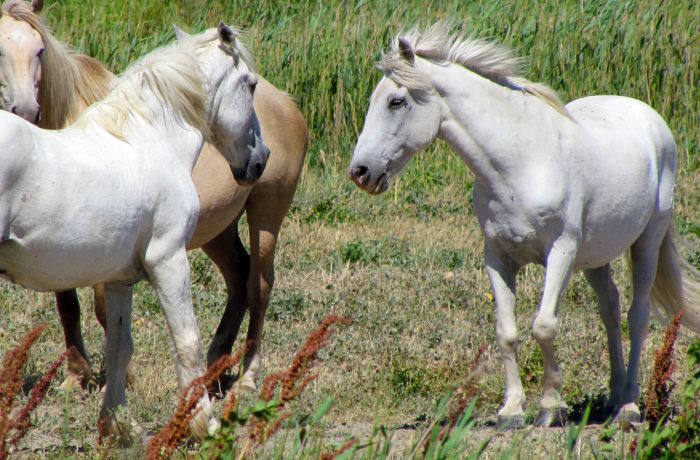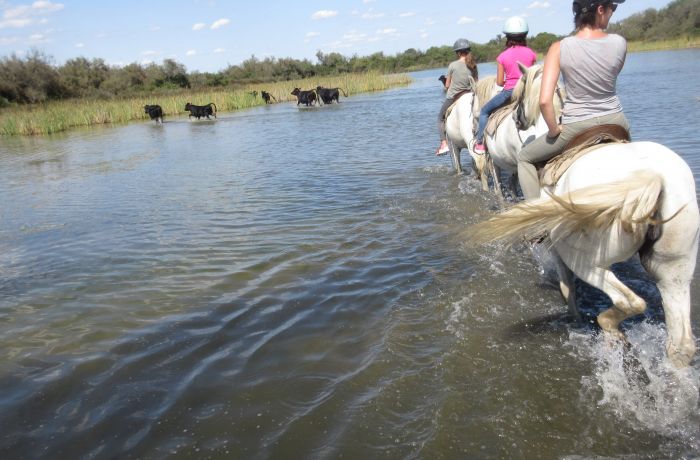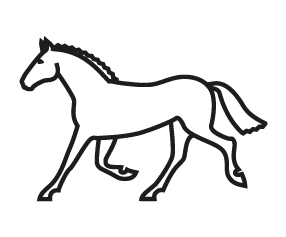 Discover the wild beauty of the Camargue gardoise on unforgettable horseback rides. With its unique landscapes, marshes, ponds and Camargue bull pastures, the Camargue Gardoise offers the perfect playground for memorable horse rides. Take advantage of a horse ride in the Camargue Gardoise to explore the region's vast natural expanses. Soak up the local culture and admire the famous white Camargue horses, in perfect harmony with their environment. The Camargue horse is a hardy breed, a working horse that stays outdoors all year round and is very friendly.
Whether you're a beginner or an experienced rider, horse riding in the Camargue Gardoise is suitable for all levels. Let yourself be guided by passionate local guides who will lead you through picturesque itineraries and help you discover the secrets of the region.
Don't miss the chance to experience authentic horse riding in the Camargue Gardoise. Immerse yourself in nature, enjoy breathtaking views and create unforgettable memories on horseback through the magnificent landscapes of the Camargue. Book your horse riding holiday in the Camargue Gardoise now and let yourself be seduced by the unique beauty of this fascinating region. Horse riding tours are generally available from the beginning of April to the end of October.
Services